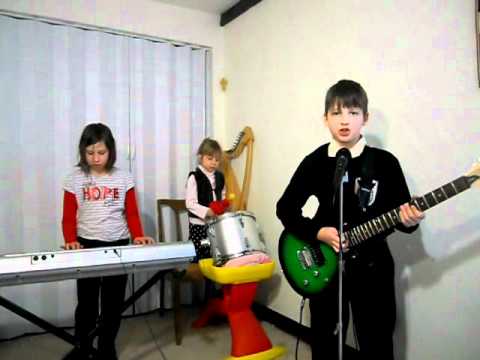 6 tags
5 tags
5 tags
6 tags
4 tags
Destiny
Mood:  Somber Do you believe in destiny?  Here's an odd one for you if you do.  Shadow of our parents destiny.  Ok, so here's my dilemma.  My grandfather on my dad's side was a drunk and a cheat.  He never really did anything with his life other than have a crap load of kids who didn't do much with their lives.  One of which is my dad.  My dad did a lot with his life, but...
1 tag
LoveQuotesRus →
Where do we go in this.
San Francisco can be warm at night even when the wind is blowing. All it takes are the warm golden lights sparkling down Fell while jazz music plays throughout the sky. I used to walk and some times drive around there. The financial district. City Hall. Powell. It's like a dream now. Lost but not forgotten. And what resonates the strongest with me is how I felt. How romantic it all seemed....
Job 3:14
I need a job. Bad. I'm scared I'm going to be stuck, in the mud, with no money. Like a bum. Like I'll have to live on the street. I'm scared I'll be hollow. I'm scared to be poor. I've never been poor. I've always had everything I've wanted. But not anymore. My "career" is not paying me yet. My life in turn feels meaningless,...
Predator
Watched movies all day long! And gardened. A.
Losing My Edge
It's funny how the sound of ice floating in a glass reminds me of my dad. Usually, his ice floats in liquor. Mine floats in water tonight. Went to the Hollywood Bowl tonight with Che to see Hot Chip and LCD Soundsystem. Both bands were excellent. And we danced. Oh yes, we danced. Between Hot Chip and LCD, the single girl sat down next to me, are pop corn, and smoked a one hitter to...
Mood: Zinger
Another day down. Another night up. I had an audition today. Alyson knew me by name. That was nice. I feel like I did a good job. Had fun. Talked to my manager today. He listened, and that felt good. It's important to listen to others. Most of the time, we want to be heard. A.
UFO
Last night I had a dream.  I was with Che and my grandma at the zoo.  It wasn't the LA zoo, it was some other zoo.  Somewhere in the desert.  My grandma seemed younger in age, but just as cranky as she always is.  There was someone else with her, but I can't tell who.   I was taking pictures of a plant with my iPhone.  I was reminded of my mother.  I think I began to cry.  Che and I...
Mood: Elliott Smith
Look, the guy was amazing, OK.  And he wouldn't have been him if it hadn't of been for his suffering.  His heroin use, his broken heart, his disdain for life.  But in some ways, in a Jesus like way, he died for our sins.  And his music makes us remember and realize that we all feel pain, and we all have to deal with it.  Hopefully that doesn't mean stabbing your self with a...
I am, therefore, I am
Acting is hard. It's not enough I have to be myself, but I have to be myself as someone else. Why is it that when I read lines out loud, I don't sound like me. I feel fake and forced, cheesy. But when I'm just being me it's not the same. Or maybe I am forced cheese. I hope someday my acting will be as real as I perceive myself to be when I'm not acting. To be you...